To make your existing domain name work with our hosting, you need to have your domain name servers pointed to our Server. Below are instructions on how to change your name servers with NameSilo. If you need assistance, you can contact our Support.
Note: Changing your name servers does not transfer your domain registration. You will need to keep your domain current with your current registrar.
IMPORTANT EMAIL NOTE:
If you have domain-based email (i.e. info@mydomain.com), please send your email provider's MX records to our Support Team BEFORE you change your name servers (the next step). If you change your name servers before we have your email's MX records set up on our servers, your email will go down. Your email will be restored within 2-24 hours after your MX records have been added to our servers.
________________________________________
Visit your domain registrar, NameSilo, and perform the following steps.
1. Go to the Domain Manager page within your account 
2. Check the box next to the domain(s) you would like to update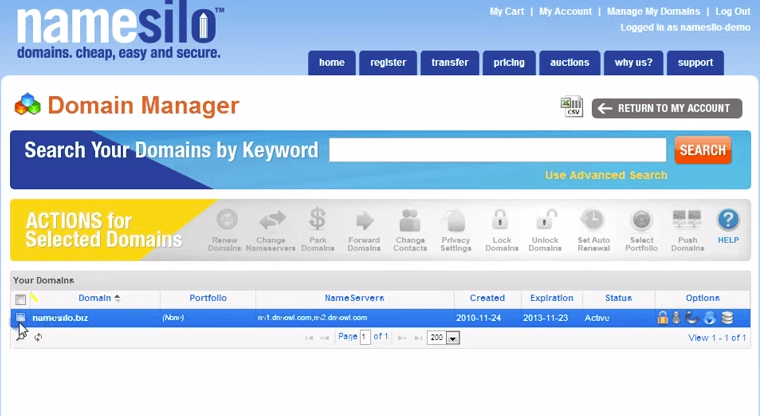 3. Select the "Change Nameservers" icon from the top of the domain list in the "ACTIONS for Selected Domains" section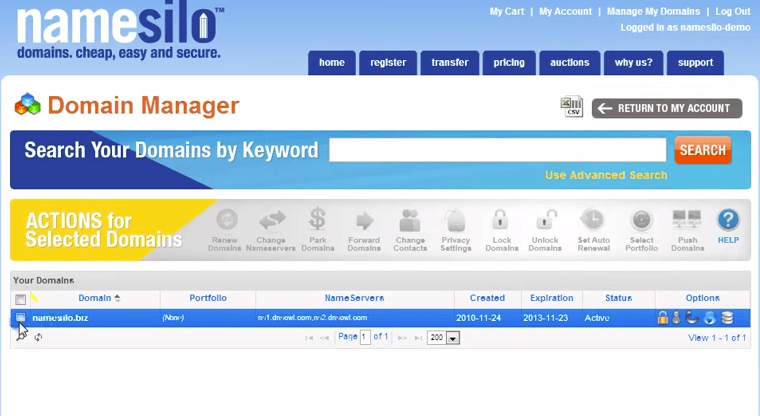 4. Remove the existing name servers and fill out the respective fields with the name servers provided above:
Nameserver 1: ns1.e2bdigital.net
Nameserver 2: ns2.e2bdigital.net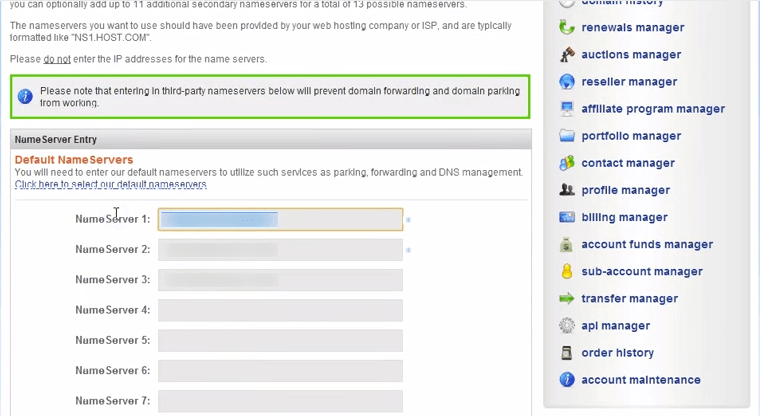 After you update your name servers it may take up to 24-48 hours for your new website to be active.
Important: You must change your domain's name servers in order for your domain name to be active with our Server. Name server changes take 24-48 hours to propagate.
If you need assistance with this or any aspect of your account, you can reach our Support team.